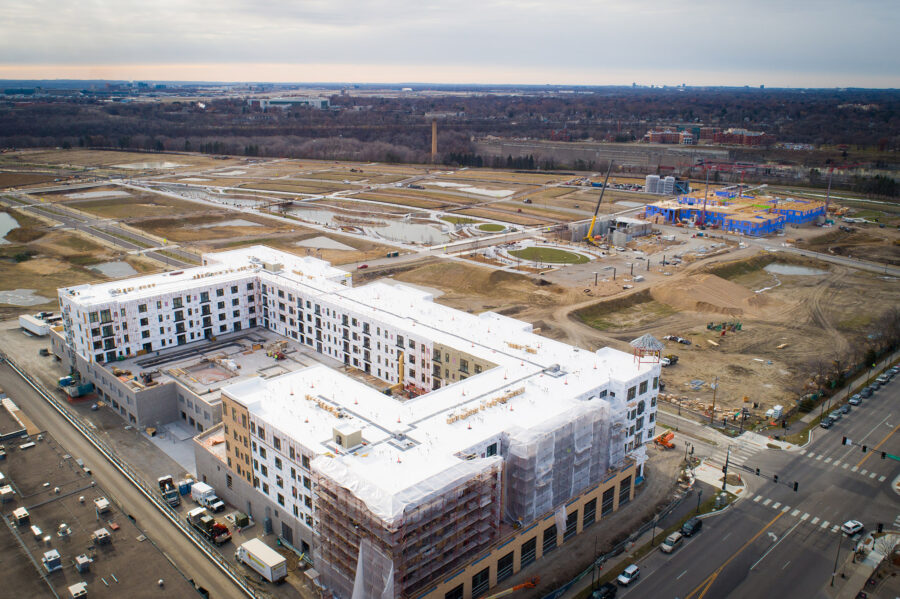 If you've been past the Highland Bridge site recently you will have a much better sense of the infrastructure and park amenities that will be opening to the public in late spring of 2022 when the fence around the site comes down. We recently prepared a stakeholder update, which has extensive aerial photography of the infrastructure, parks and vertical developments at Highland Bridge. Click here to learn more.
For those that are interested in residing at Highland Bridge in rowhomes developed by Pulte Homes, Pulte released their pricing for their first buildings on site on December 1st. Click here to learn more about the rowhomes at Highland Bridge and to connect with Pulte and their sales team.
Now that the infrastructure is in place, our first lot closings on the custom home lots at Highland Bridge have occurred. We look forward to watching homes begin construction in Spring 2022. If you are interested in a custom home lot at Highland Bridge you may connect with our sales team here.
The first market rate apartments at the site will begin leasing in early spring 2022 through Weidner Apartment Homes. Weidner plans to launch their website by January 2022. We will share that information via our housing update list. Prior to the launch of the website, you may join the waitlist for these apartments by calling the Weidner Regional office at (952) 658-6380. Their leasing office will officially open in about mid-July 2022 which will be at Ford Parkway and Cretin Avenue, above the new Lunds & Byerly's store.
For income restricted apartments, CommonBond and Project for Pride in Living continue to anticipate late spring 2022 starts for their first buildings at the site. They are not yet maintaining waiting lists for these apartments. It is recommended that those interested reach out to CommonBond and Project for Pride in Living directly in Fall 2022 to inquire.
And finally, we are in the preliminary stages for potential condominiums. While we do not have a timeline set, we will be sharing information on this housing option through our email list and other media once it becomes available. Interest can be directed to our sales team of Jim Seabold, Kathryn Kennedy, and Mya Honeywell of Coldwell Banker Realty at 651-321-3118.
Thank you for your continued interest in housing at Highland Bridge!